How To Profit In Cryptocurrency?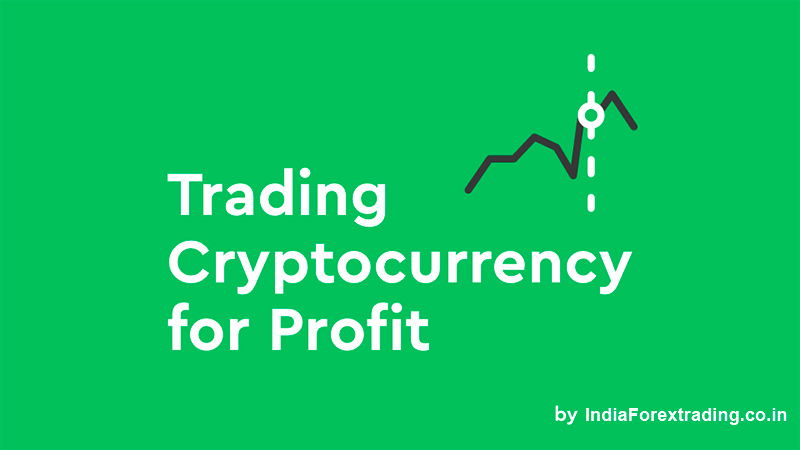 The cryptocurrency market is huge and offers immense potential for earning profits or making easy money. However, like every other trading market, this market too has its pitfalls and cons. Hence, traders must tread cautiously before trading cryptocurrency and use strategies that are in tune with their trading style and concepts. In this article, we've discussed top ways for earning cryptocurrencies profits.
What Traders Should Know?
Trading cryptocurrency can be exciting, especially for traders who wish to earn quick and easy profits. But traders must realize that the crypto market is extremely volatile in nature and one can easily witness around 20 percent price fluctuations on any given day. That's exactly why trading experts around the world, advice traders to invest only that amount that they wouldn't mind losing through trading of these digital currencies.  Apart from this, it is also advisable that the traders conduct an in-depth research around their preferred cryptocurrency before investing in the same. This would help them in gathering a clear picture about the cryptocurrency as well as keeping a track of their price movements.
Tips for Earning Cryptocurrencies Profits
Profit in cryptocurrency is highly attractive and because of the volatile nature of the market, it has always allured traders from all walks of life. In fact, traders who invested in the currency some ten years ago have acquired lucrative returns in the range of 1000 percent or more. Thus, if you too are looking forward to incur cryptocurrency gains, then use some of the strategies and tips listed below:
The Best Time is Now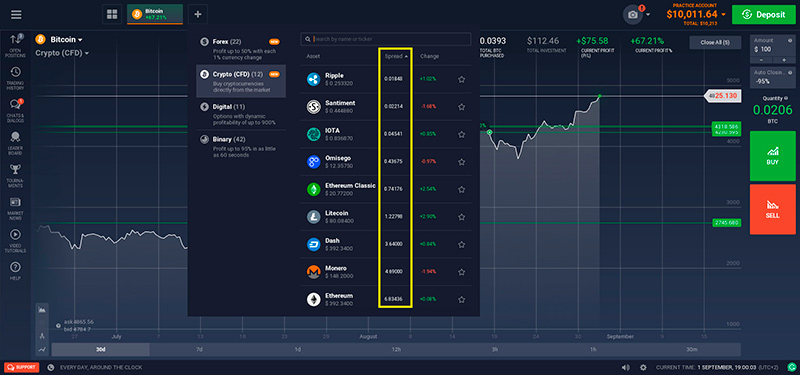 Have you been listening to stories about the massive growth of the cryptocurrency market of late? If you haven't, then you must know that the best time to invest in your preferred cryptocurrency is right now! Yes, if you're interested in making a great deal of money by buying and selling of cryptocurrencies, then don't wait for the prices to rise further. This market is highly volatile and unpredictable and if you're confident that your preferred cryptocurrency will fetch you attractive profits, then invest a decent amount of money to get started. Remember, there's no point in timing your entry into the cryptocurrency market. In fact, if you purchase coins now and hold them for a longer period of time, you'll end up reaping higher profits.
Track the Price, Tread Cautiously


If you're serious about earning profit in cryptocurrency then wait until investors start dumping their coins. This will give you the right amount of opportunity to purchase the coin at lower prices. On the other hand, if you're confident about the coin that you've invested in, then don't panic too much. This is because the pricing of your preferred cryptocurrency would soon go up and may even surpass the ATH or All Time High figure. Alternatively, traders can choose to setup buy orders, if they feel that the prices may drop further. In fact, traders are advised to add their coins to the apps that are capable of tracking price movements. These apps will provide them with price information and alerts, which would further help them in safeguarding their investments.
Buying Low, Selling High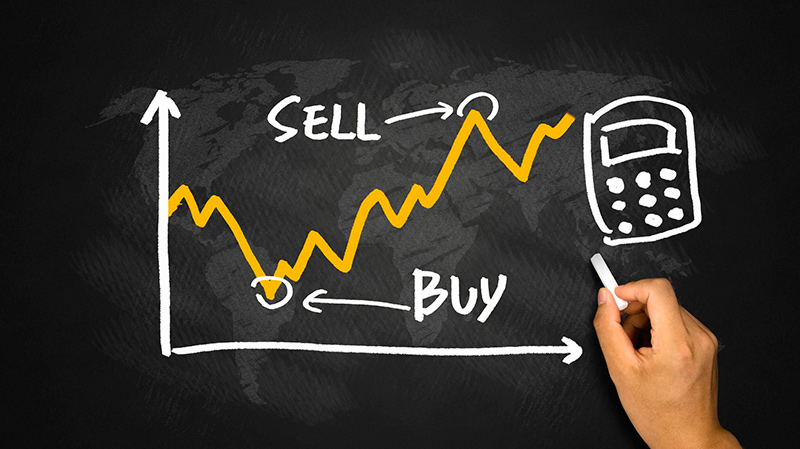 Another quick and surefire way of incurring cryptocurrency gains is to purchase when prices are low and sell when they're high. In case you haven't adopted early and did not get a chance to purchase your preferred cryptocurrency at low prices, then make sure you purchase when the prices dip occasionally. Put simply, you must wait when others are buying and purchase when others are looking to sell. Remember, when traders become greedy and start buying cryptocurrencies, the prices of the coins continue to rise and you end up overpaying for your preferred coin. This is especially true when there's temporary reduction in the prices. In case you notice a rise in price without any significant update, news or developments taking place, then it's better to adopt a wait and watch mode and allow the prices to dip further before purchasing.
Holding the Cryptocurrencies
Another good strategy for earning profits through cryptocurrency trading is to hold till the time is right. However, holding on to cryptocurrency for a long period of time is a strategy for traders who have prior trading experience.
Take Profits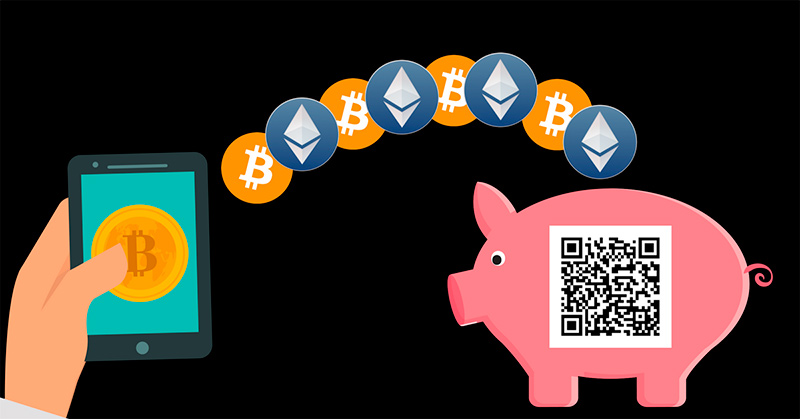 Apart from following each of the above mentioned tips and suggestions, traders must also develop the habit of taking profits. Remember, because you have been holding on to your preferred cryptocurrency for a long time, it doesn't imply that you shouldn't be taking profits. In fact, when you take profits, you're able to secure the gains in a different form like fiat currency. For instance, traders can choose to take their profits in Bitcoins and further use the same for buying a new cryptocurrency or simply increase their holdings in existing altcoins. Also, if you notice that your investments have gone ten times higher, then it is best to take profits and keep all that money safe.
Points to Remember
To conclude, traders must realize that investing in cryptocurrencies is a little risky. In fact, they must always be ready for their preferred cryptocurrency's price to drop to zero at any point in time, especially when they may be thinking of liquidating their investments. However, this in no way implies that one shouldn't invest in cryptocurrencies. This is because risky investments have the potential of offering huge returns. Hence, traders must first gather enough information about the cryptocurrency that they're planning to invest in and further be mentally prepared to lose the entire amount that they may have initially invested. Typically, this amount should be a small amount that they won't mind losing in case the market goes down.
Professional or highly experienced investors would put a specified portion of their wealth in cryptocurrencies and the major amount in investments that are safe and offer assured returns. For instance, you could invest around 80-90 percent of the liquid money in investments that are very safe like bank accounts that offer higher returns and use the rest of the money for investing in risky investments such as cryptocurrencies. This is the ideal or safest route to trading, irrespective of the market you choose. Also, depending upon your preference and risk bearing capacity, you could either choose to invest in a single cryptocurrency or park your money in two or more cryptocurrencies to earn higher profits. This strategy will also help you in minimizing your risk and making quick profits through trading of cryptocurrencies. Apart from this, it is advisable that you pick an experienced and reputed broker for trading cryptocurrencies. Such brokers allow you to place stop loss orders and take profits as and when you wish to exit from the trade.