What is IOTA?

Internet of Things Application, popularly known as IOTA aims to deliver secure transactions between machines that are part of Internet on Things (IoT). This is achieved with the help of directed acrylic graph (DAG) instead of blockchain systems. Therefore, it can be regarded as one of its own kind of cryptocurrency, adding to IOTA value as it functions without the involvement of any sort of blockchain, making transactions fee, with faster confirmation time and the total number of transaction that can be handled by the system becomes unlimited and scalable.
This electronic peer-to-peer currency was envisioned by Dr. Serguei Popov, Sergey Ivanchelgo, David Sonstebo and Dominik Schiener. The foundation stone for the network was laid by IOTA organization, which works as non-profit group dedicated for maintaining and developing innovative technology for the various developers who are part of the network. The foundation has collaborated with several reputable firms like Innogy and Volkswagen to create CarPass, which happens to the proprietary technology of IOTA allowing digital identities, charging networks and secure audits for the car. It was only after the participation of Microsoft, Fujistu, Telekom and Deutsche the company was able to come up with its own IOTA cryptocurrency.
The Benefits of IOTA
Even though there are many renowned currencies continue to top the exchange charts, still the pressure is always there on the founding members of various cryptocurrencies, as developers do their best to come up with a corrected, upgraded and superior digital currency to the crypto market, bringing enhancements to the blockchain (that participants of the market are used to using). This is the reason why the marketplace has witnessed several forks, and the idea of each one of them remains to be the same i.e. to provide investors a marketplace with suitable alternatives.
People who are looking at the IOTA price as a method of investment can be quite benefitted only when they understand the technology behind the currency and what its future prospects might be. Some of the key benefits of IOTA are:
The transactions on the network are processed instantly and are 100% free. This is driven by its Tangle technology.
Tangle does its job by eliminating the transaction fees and increasing speed while still continuing the tradition of decentralization as seen in blockchain.
Tangle needs to verify the transactions based and for this it is dependent upon the miners, but provides new block immediately, with every transaction being verified in small groups of such transactions.
The entire network does not have to verify every transaction made and this is something that aids in rapid processing of transactions.
Unlike the blockchain, the tangle does not produce its blocks in any sort of chronological order, as a result of which the transactions can be operated off-line and can have later dates.
IOTA cryptocurrency even comes with an encrypted message platform called Masked Authentic Messaging (MAM), that helps the members of the community to exchange secured messages between devices that are connected with the network.
Challenges Faced By IOTA: Does it Matter?
IOTA brings one of the finest technologies to limelight i.e. Internet of Things (IoT). This has already become a major force for the world economy for companies manufacturing sensors, cameras and other surveillance system for monitoring conditions in homes, factories, farms and retail stores. Current statistics by Granter reveal that IoT has found its way is over 8 million devices, the growth prospects in future is exponential.
The vision of IOTA is to be an exclusive machine-to-machine platform to perform transactions. Still, it is often debated that in order to make IoT useful, devices present in the network have to allocate and share resources effectively. Put it simply, the devices should be able to purchase more bandwidth, electricity and storage when they require it and simultaneously sell them when they don't require them anymore.
Even on minor networks, this triggers over 15 transactions per second as devices use resources and communicate. With innumerable transactions on the line, the founders believe that blockchain technology will never be able to make the cut. Blockchain has always struggled with scalability (as commonly seen in case of Bitcoin) and they often charge transactional fees to facilitate them faster. IOTA solves the problem of both fees and scalability with the implementation of its new network, so that all the IoT devices out there can take the advantage of it.
There are certain users who have reported regarded delay in transactions and this occurs due to the absence of IOTA nodes, which other blockchain usually avoid as a form of incentivize measure for miners enabling them to take over the complete node, so that they can take transaction fees. Major adaption towards growth has become the need of the hour for the foundation.
Should You Invest On IOTA?
The present market capitalization of IOTA is about $9 billion, and this makes it the eighth largest cryptocurrencies of the world. The IOTA value is strongly influenced by its IoT technology, as the more devices it drives into the network the better will be the price. Present trends indicate, things have been good so far in terms of IOTA price that has seen improvements with time. In fact, for effective operation the foundation has introduced a special feature known as the Coordinator. This is meant for issuing special transactions stated as Milestones that leads to secure checkpoints in the network. Until the functionality of Coordinator gets removed, this turns out to be quite a centralized electronic cash.
From Where to Get IOTA Wallet?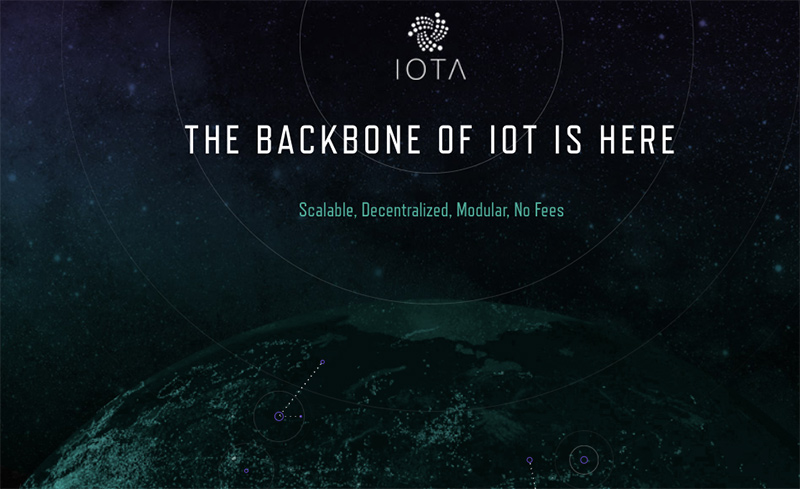 As seen in case of cryptocurrencies, you need a place to keep the coins safe and secure and this is where IOTA wallet finds their importance. If you aspire to get them directly, then there are some essential tutorials by the company that should be noted, besides that some of the common types of wallet that you will get to choose from are:
LighWallet (GUI)
This local interface provides access to full node and connects remotely to the active server of IOTA, on which IRI and IOTA are operating.
Headless Node
The headless node functions on the local console of the user. They can be accessed with the help of UI denoted as Nostalgia present in browser systems. The requirement of this is similar to that of the full GI node, but it comes with added benefits of having multiple accounts or different IOTA wallet.
Full Node
Stated as IRI (the reference implementation program of IOTA), this one can be accessed locally and the full nodes must be connected to IOTA's network using static IP address for hassle free operations.