How to trade Ethereum?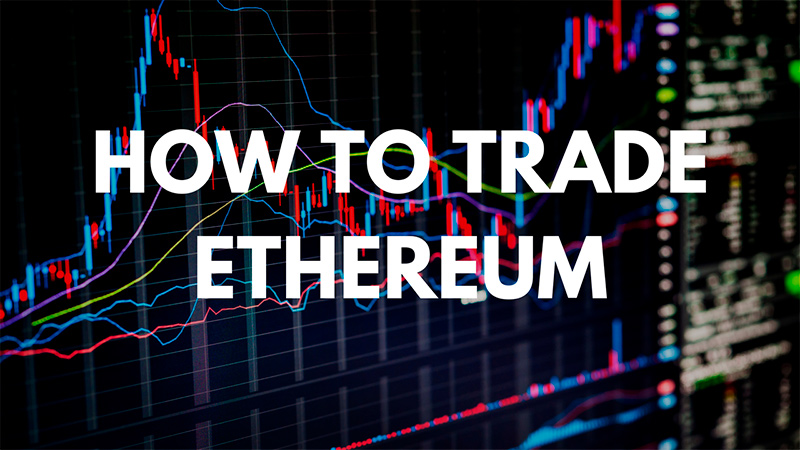 Ethereum or ether is the 2nd most traded cryptocurrency in the world. The digital currency has witnessed exponential growth in the past couple of years. Here, we will take a look at cryptocurrency's growth over the years and also outline the best ways to trade ethereum.
Ethereum Defined
Designed by Vitalik Buterin, Ethereum came into existence in 2014. With Ethereum, Vitalik wanted to bring about a transformation in the internet space by inventing a unique platform that enabled app developers in building different types of decentralized apps. With in-depth knowledge around Bitcoin, Vitalik felt that the digital currency required some kind of technical language for developing application. When no one took him seriously, he decided to proceed further on his own and also released a white paper that described his dynamic and innovative platform in detail.
His incredible invention won him the Thiel Fellowship in 2014 and he was awarded with a sum of $100,000. Later, he quit studies to fulfill his ambitions and also partnered with numerous developers as well as co-founders to launch Ethereum. After raising money through crowd selling, Vitalik and his team managed to amass over $18 million through selling of ether.
Before You Buy Ether
Ethereum is essentially a platform for software such as Microsoft Windows. However, the only difference is that is that the ether platform is online. The primary aim of ether is to enable individuals to develop decentralized apps using the platform. Some of the major differences between Ethereum as well as existing web applications are that both the ether applications and the currency too can be freely accessed and are secure as well as censorship free. This is mainly due the fact that Ethereum applications are all decentralized.
An increasing number of traders are looking to buy Ethereum today. In fact, ether is being widely used for paying for different transactions as well as computational solutions that are a part of the ethereum pool. As the world's 2nd largest digital currency, ether has grown at unbelievable rates. The digital currency's market capital stood at around $38 billion in 2017.
Before you buy Ethereum, you must know that it is slightly different from bitcoin. In fact, ether hasn't been created to operate as globally acceptable digital currency. It is basically designed to make payments for certain specified actions over the Ethereum network itself. Users receive ether for utilizing their computation power for validating transactions as well as for developing it further. Ether, however, is supported by similar exchanges as well as infrastructure as bitcoin.
Trading Ether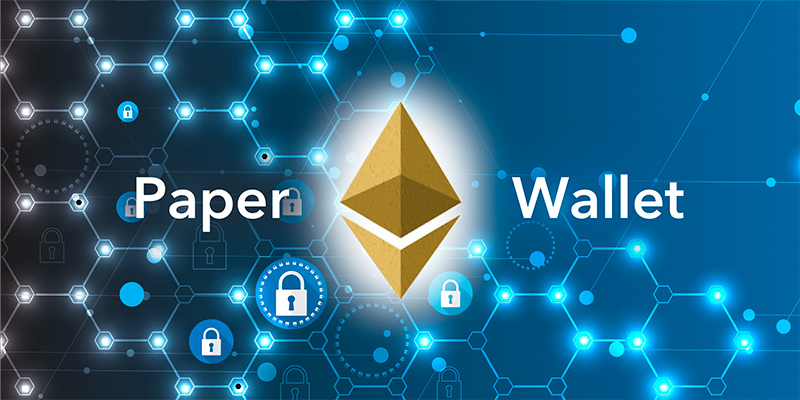 The first step to trade Ethereum is to create an account on a leading exchange. Hence, remember to do a careful research before choosing one. Some of the popular exchanges for trading ether include Poloniex, Kraken, Coinbase and Bitfinex. In order to prevent issues such as laundering of money, many of these cryptocurrency exchanges require traders to offer identify proof before proceeding any further.
Once you've successfully created an account, you need to deposit funds in it. Use your preferred credit card or make an online transfer to deposit the desired amount. After you've funded your account, you must use effective strategies for trading ether. Typically, traders can utilize the buy as well as hold strategy or opt for active ether trading technique to trade the cryptocurrency. In case you choose to purchase ether and further store it safely you're actually choosing to put it in a cold storage. Thus, the safe place for storing ether could either be an ether paper wallets or a hardware wallet.
Traders who opt for ether paper wallet must keep the printed paper safely so that it can be later used for getting the ether coins to their desired exchange or bank account. On the other hand, the hardware wallet is another safe option for traders. It can be easily used and is difficult to hack. In fact, traders prefer it largely because it is durable as well as capable of resisting water.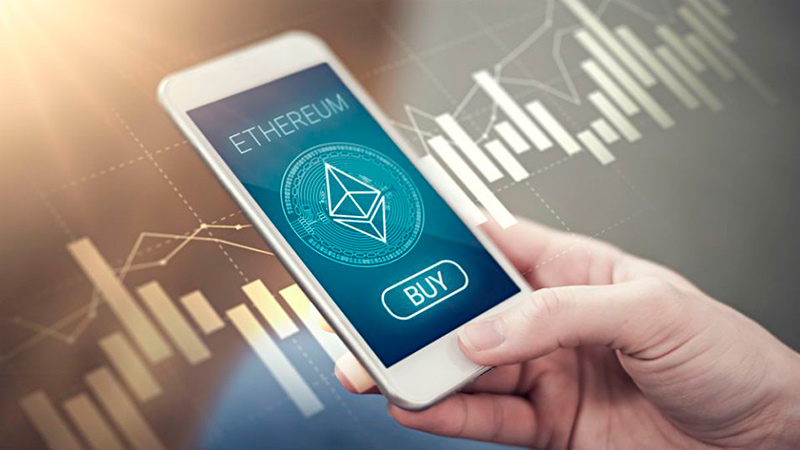 When it comes to trading ether, traders must keep a track of the ethereum price as that would enable them in engaging in speculation as well as active ether trading. However, traders must understand that trading actively is always tough and not every exchange provides them with the facility of setting pending trade orders as well as stop losses. Thus, if the exchange has no such option available for its traders, it is advisable that they setup requisite alerts. This would help them in keeping a track of the ethereum price as well as market developments.
Traders must also realize that ether exchanges do offer permissions for storing money in their local currency. Thus, when traders sell ether, they end up transferring money into their bank accounts all over again for the purpose of locking in their profits. However, in order to buy ether again, they'll have to send the amount to the exchange once again.
This transferring to as well as from the bank is carried out in nearly a week's time, which can be extremely annoying for traders who engage in active trading. This is exactly where traders must use Tether for locking in their profits derived through trading of ether. Traders simply need to trade their ETH in exchange for USDT and they'll have successfully locked in their profits. Later, when they're ready to purchase ether, they can easily get it back on their desired exchange without the need for waiting for any extended period of time.
The Bottom Line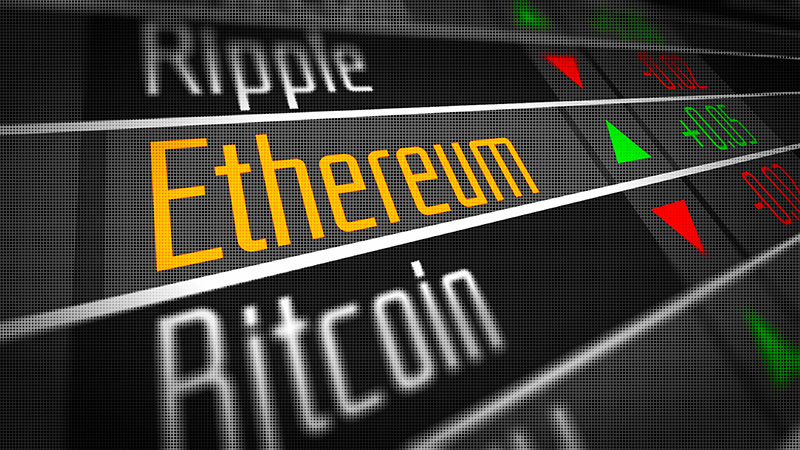 Ethereum trading market has witnessed a great deal of speculation in the last few years. The cryptocurrency is nicely poised for future growth and before traders start delving deeper into fundamental and technical analysis, they must realize that the ethereum market is still immature. Thus, before joining the ethereum pool, traders must stick to the usual support and resistance strategy for trading ether. It is advisable that they purchase low and sell ether high. Ethers' success will be majorly driven by the uniqueness as well as the quality of all the applications that'll be introduce over the ethereum platform.
Apart from this, it would also depend on the team that develops these apps as well as the perception of the public around the tokens, which would be introduced on the ethereum platform. Traders, who're looking to trade ether, must keep a track of each of the above developments. Additionally, they must also keep an eye on Ethereum's blog, Twitter account as well as ethereum Subreddit. Remember, ether will witness a great deal of volatility in the months to come and therefore traders must choose a trading strategy that complements their mindset and personality.